Overview
Our work within the hospitality/accommodation and food service industry includes several major hotel chains in North America and Europe. For one esteemed, international, multi-branded chain, Brooks International has been selected for 14 separate engagements, including four large call centers and innumerable operations serving several different brands.
Our hospitality call center engagements have focused on basic, meaningful productivity improvements, such as reductions in caller wait times and increased revenues from enhanced representative sales techniques. Our hotel engagements have touched upon all aspects of a brand's business, including: front-desk scheduling and effectiveness; food and beverage quality and service levels; housekeeping productivity and quality; and maintenance. The financial impact of this work has created significant productivity gains, cost reductions, customer satisfaction and guest retention improvements, increased food and beverage revenues and higher daily revenue per guest.
Brooks International also has experience in the food services/manufacturing industry by assisting clients in achieving large cost reductions to fight competitive threats, increasing plant output, and improving inventory turns and on-time deliveries. Key implementations include redesigning production process controls, developing and installing new systems for managing, establishing KPIs and metrics, conducting supervisory and management coaching and implementing systematic continuous improvement processes.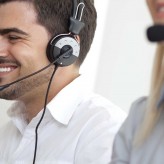 Strategic Intent To control costs while maintaining excellent service and transforming the organization into a viable service provider to third-party customers ...
Read More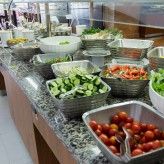 Improves satisfaction of guests and staff Increase profits and reduce costs Strategic Intent Improve guest satisfaction and the employee culture; Enhance cost s...
Read More