We all know that employees come to work every day to do a "good job." It turns out that nothing is more frustrating or stress inducing than to not know what a good job is or whether it matches up with your manager's expectations. Brooks International Managing Analyst Jacob McAuliffe recently passed along an article about a survey he found on the biggest sources of employee stress.
The survey asked nearly 90,000 employees across the technology industry (from small, mid-size and large tech companies like Amazon, Apple, Google, Facebook, etc.) to share their personal experiences with stress. The survey, conducted by Comparably, found that the No. 1 source of employee stress (42% of the responses across all demographics) is unclear goals. No other response garnered more than a 16% share.
This survey serves as a reminder of the importance of goal alignment and clarity in Brooks International's methodology. Solving this disconnect is a key component of Brooks International engagements, and serves as a cornerstone for motivating a productive workforce for our clients. Through goal clarity, you are not only aligning the client organization for maximum effectiveness, you are also truly improving the working environment for employees and eliminating their primary source of workplace stress.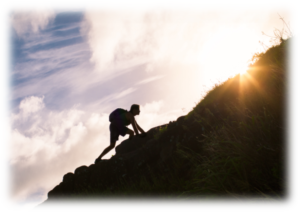 Goal alignment is central to all Brooks International engagements, as you cannot implement true transformational change without it. It's the process by which employees work toward the company's overarching goals or their leader's strategic imperatives. When company-wide goals are set, steps must be taken to ensure employees are informed not only on what they should be working on but also why they should be doing it. This goal alignment gives each employee visibility and understanding of the direction the business is heading and how their specific role contributes to that direction.
Goal alignment is critical for companies to execute their strategies and it also helps engage and retain top-performing employees.
Goal alignment is also how Brooks International ensures the engagement is aligned and linked with the client's mission and that we are working in partnership with the client to deliver the results required. More importantly, the goal alignment process mobilizes the client organization to be in pursuit of the same objectives and creates a client environment that is "pulling" forward the transformation changes required, as opposed to being "pushed" to make change.
We want our clients to remain in alignment after we are gone, which is why we work closely with their Human Resources department to ensure the client's performance management process ultimately links to what we implement related to goal alignment.
The Brooks International Execution Excellence methodology directly addresses clarity and goal alignment in a client work environment. Utilizing Expectations, Capabilities and Motivators, Brooks International identifies and quantifies the value of major organizational improvement opportunities, recommends a transformation initiative to take advantage of these opportunities and then implements and executes the processes, management systems and behaviors to produce sustainable step-change results.
Only by aligning expectations from the top of the client organization to the front lines, ensuring that strategically aligned and continuously improving capabilities are present and consistently motivating and recognizing desired performance, can organizations deliver on their potential.
The goal alignment process requires that we have a deep understanding of the business and each area within our scope. As such, the process begins during the "Area Understanding" portion of the Area Development Process. Goal alignment ends with the client's people having a clear understanding of what they are accountable to deliver (their goals) and how they will be measured.
The desired results are clarity, alignment and accountability on the mission and expectations from the top client to each individual in the client organization. With goal alignment, the client organization will actively and measurably pursue the levels of performance required with a method for monitoring and coaching performance.
For more information about Brooks International's position on goal alignment and how you can achieve the performance required at your firm, please contact us today.