Global professional services firm, Brooks International, is proud to announce its feature in Consulting Magazine's Best Firms to Work For 2022. For more than two decades, Consulting Magazine has been globally recognizing the top firms to work for. This survey is the largest and most in-depth employee satisfaction survey in the industry. This hallmarks the second award Brooks International has received from Consulting Magazine, after being named a "Fastest Growing Firm" in 2016.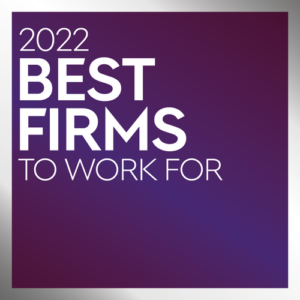 "Employees that are happy, fulfilled and satisfied are infinitely more effective than those that are not. It is every leader's accountability to link the aspirations of the individual organizational member to that which the firm promotes and makes available," said Lui Damasceno, CEO of Brooks International. "I am very proud of Brooks International's commitment to the accelerated individual growth desires of our employee base."
Consulting Magazine received over 200 applications from various firms around the world, totaling upwards of 8,000 survey submissions. Brooks International has been awarded this outstanding designation based on exceptionally high rankings in the following categories: company culture, career development, client engagement, compensation & benefit packages, and strong leadership.
Click here to see the full results of the 2022 Best Firms to Work For from Consulting Magazine.