Managing Partner Alan Fleury returns to Brooks International
WEST PALM BEACH, FLA. – May 22, 2017 – Brooks International (https://brooksint.com) recently announced that Alan Fleury has returned to the company as a Managing Partner and member of the Brooks International Leadership Team. Fleury was previously with Brooks International but left to open a global management consulting and business advisory firm. He recently was welcomed back into the fold at Brooks, and will serve as a business development executive in the Canadian market for Brooks International Executive Services ULC, a Canada corporation, whose incorporation registered address is 850 2 St. SW, #700, Calgary, AB T2P 0R8. Brooks International Executive Services ULC is a wholly owned subsidiary corporation of Brooks International.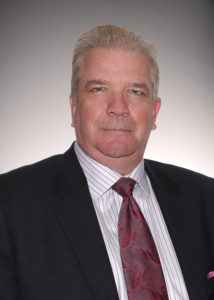 Mr. Fleury is a former chief executive officer with more than 25 years of experience in leadership and achieving dynamic business growth for global corporations in multiple industries. He has worked with many C-level executives and has driven multi-million dollar ROI for corporations by redefining, quantifying and modernizing the corporate approach at all levels. Prior to his return to Brooks, Mr. Fleury founded a global management, consulting and business advisory firm. He developed and executed high-impact initiatives to redefine, optimize and modernize operations, leadership and culture for corporations in multiple business sectors. Mr. Fleury has worked in a variety of industries, but has particular expertise in the oil and gas industry. He holds a Masters of Business Administration from LSSU Michigan, and a Bachelor of Arts in Economics from Huron University at Western.
"We're excited to bring Alan Fleury back to the team," said Brooks International Chief Executive Officer Lui Damasceno. "Alan brings with him a wealth of experience and intimate knowledge of the Canadian market. He'll be a very strong asset for Brooks International and we look forward to him delivering sustainable and measurable value for our Canadian clients."
ABOUT BROOKS INTERNATIONAL:
Headquartered in West Palm Beach, Fla., with locations in Canada and Europe, Brooks International delivers significantly enhanced profits and predictable business performance to our Fortune 500 CEO clients worldwide. Brooks specializes in execution performance capabilities across all industries and sectors. Visit www.brooksint.com, call 561.214.8800 or connect on Facebook or LinkedIn for details.
###